Saturday, October 10, 2009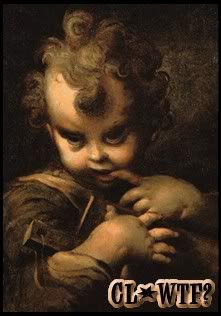 .... WHAT?!Feature Ad:1) Looking For a Sitter Tonight... (Rhode Island)
Hello! I am looking for a sitter in our home tonight for our 4 1/2 year old son. I need help with him while we do some unpacking/housework (we just moved back to RI). I would also like someone to help give him a bath & get him ready for bed.
Would like this to lead to a part-time or as-needed position for the right individual. Must be a non-smoker & like pets (2 cats & a chihuahua). Mothers with similar-aged children are okay as well as RESPONSIBLE teenagers or college students.
If you can help out tonight, please e-mail me ASAP today with your rate requirements (5/6-10pm). No scams/solicitations please!
Original URL: http://providence.craigslist.org/kid/1410609446.html
*Response from angry CL reader:2) RE: Looking For a Sitter Tonight (Rhode Island)
You want some random stranger to come babysit last minute AND BATHE your child? How do you think your child will be with a stranger bathing them? Are you a nutcase? What the hell is the matter with you people? "Ok lil Tony. Mommy and Daddy placed an ad on craigslist tonight for someone we can't screen at these hours to come watch you and they are going to bathe your lil naked body too,.. even though you have no idea who they are and we don't know who they are either. They could be a sexual predator,.. but who cares,.. at least we can unpack and not watch you." WHAT IS WRONG WITH YOU WACKOS????
Original URL: http://providence.craigslist.org/kid/1411133936.html_____________________________________________________________Special thanks to the Anonymous Reader for Submitting our Feature. If you would like credit, let us know your Moniker. Also, to hijabiniqaabi for the Honorable mention... that was a great find! And to the others: vshirey317, cinder38, afnt81, amy.blueeyes, MissMannah and IndianRani87... thank you so much! All of you did an awesome job! Remember, CL-WTF will be Posted every Saturday. Please send next weeks Ads HERE or use MEEBO
.
TO READ THE REST OF THIS WEEKS SUBMISSIONS: PLEASE CLICK HERE!