Sunday, September 13, 2009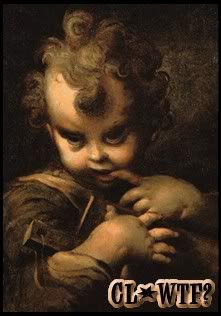 .... WHAT?!Feature Ad:1) Nanny ready to whip your child into shape! (Modesto)
Nanny with 15 years of experience in disciplining children. I am stern but loving. Do you have a child who likes to say no a lot? Do you have a tween, who likes to talk back? Fear not! I don't use belts for discipline, nor do I leave any marks. I specialize into turning toddlers into respectful tweens, and teens you've always dreamed of. I have glowing reviews from satisfied parents. Don't missunderstand, I am a loving and caring nanny. My rates are negotiable starting at $17 an hour, $1.50 for each additional child. Don't delay, interviews are granted on a first come, first serve basis :)
NOTE***
If you don't believe in physical discipline, I am not the nanny for you. I don't leave marks, or anything like that. I'm not into harsh beatings. Before you hire me, I would like you to sign a waiver saying that you give up the right to sue me, and you giving me permission to discipline your child in an appropriate manner.
Original URL: http://modesto.craigslist.org/kid/1365280956.html ___________________________________________________________Special thanks to hijabiniqaabi for our Feature Ad and to MissDee's Honorable Mention... great finds! Also, thank you to Cinder38, Katerbugz 15, MissMannah and kate... all of you did an awesome job! Remember, CL-WTF will be Posted every Saturday. Please send next weeks Ads HERE or use MEEBO
.
TO READ THE REST OF THIS WEEKS SUBMISSIONS: PLEASE CLICK HERE!