Advice please...
I have been involved with a single father (widower) of three children ages 11, 8 and 4, for over two years. We have a long distance relationship, but it is serious, and we plan on marrying next year with me relocating to be with him and his children. The problem is his live-in nanny. She started working for him after his wife passed away. She has been with the children ever since. I believe she loves his kids and takes care of them.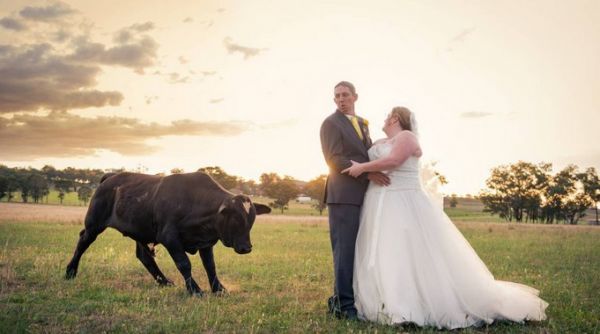 The problem is she does not like me, and has treated me poorly since day one. When I first brought it up with him, he told me she was just socially awkward, and that I was imagining things. As time passed though it became obvious that this was not a manifestation of my imagination, with her becoming outwardly angry and jealous when he and I see each other. At one point she berated him for having "his priorities all wrong", and continued to speak poorly about me in the home. He and I have discussed (and argued) about this at length. He agrees that she is irrational in her feelings toward me and that her behavior is totally inappropriate. He has tried to reason with her but he said she is irrational- and that she would act this way regardless of who he is involved with. Is it just me or is that not incredibly toxic and abnormal?
I have never asked him to fire her, nor would I, but I have told him that as long as he does not establish clear boundaries, the problem will only get worse and we will all suffer because of it. Which is exactly what has happened. It is now at the point that his son, age 8, is recognizing that there is a problem, and that if we marry, he knows his nanny will leave, and that makes him sad. My partner is now worried that his children will resent us (which basically means me) when we blend our families because they will see us (me) as the cause for her departure. My boyfriend is sensitive because he feels the kids will experience another loss when she leaves, which I appreciate and respect, but the dynamic between all of them seems unhealthy as it is and the problem just continues to get worse. He admits the lines of her role in the family have been deeply blurred, she thinks she is the other parent, and that if we marry, she will leave. My concern is that she takes tremendous liberties not so much with the children but with him and his private life.
I don't know of anyone who has ever been in this situation before so am reaching out for advice and help from this community. I don't think 2 years is an unreasonable amount of time to expect him to establish some boundaries with her or to find some other way to deal with the situation. It has effected our relationship in a negative way and, her attitude and actions now so obvious it is affecting his kids. I think he has kept her around based only on his guilt about their mothers death, and perhaps the hassle of finding someone new. Because of his employment he cannot go without someone else in the home to care for his kids.
I do not want to give him an ultimatum to either get rid of her or me, but equally so I think it is terribly unfair to all of us to start our new family with his children blaming and resenting me for their nanny having to leave. I do not know how to get around this issue. All the articles I have found are about the mother (or in my case potential step mother) being jealous of the nanny, but in this case it is the other way around. Has anyone else had something similar happen, and how was it resolved??? I no longer know what to do.
Thanks for your thoughts.