This post was prompted by the number of emails sent from parents asking whether or not it is okay to let the nanny take their child swimming..at a friend's house, at the beach, at the club or in their own pool. I've known a lot of parents to be rigid about things like red dye and screen time only to be nonchalant about swim safety.
If your nanny takes your child swimming at a location where there is a lifeguard and you are comfortable with that, that is your call. The only people who can take my children swimming are people I know who can and will go in after them and bring them out. I had a mother let her nanny take her two children swimming in their rural pool with no other adult around. She thought it fine, since the kids were swimming in the shallow end only and the nanny could just walk in? What if a child fell in the deep end? A non swimming nanny has no business taking your child swimming by herself. I had another mother who took their non swimming nanny on vacation with them to their beach house. They spent most of their time at the public beaches with a lifeguard. Many mornings, she let her non swimming nanny walk down to the private, deserted beach with her two children under five to "play on the shore." Had the father not arrived to the house when he did and headed to the beach to surprise the childen, the nanny and the three year old would have drowned in the choppy waves.
My children cannot swim in the pool at the Y without passing the deep end test. The deep end test for a 7 year old is swimming half a pool length, flipping over, swimming the back stroke back and then treading two minutes in the deep end. I am shocked at the number of nannies/adults that cannot do this. Swimming is the ability to self-propel in the water without assistance. In fact, the American Red Cross defines independent swimming as the ability to travel 500 yards (the length of five football fields!) using any combination of strokes, and to tread water without a flotation device. Make sure you know what your nannies swim skills are! I know a nanny who professed herself to be a swimmer and was always swimming with the kids in the pool, so by all appearances it seemed a good arrangement. And then, the two year old fell in the deep end and dropped like an anchor down to the 12 foot bottom of the pool and the nanny couldn't get there. Fortunately, a 9 year old in the pool was able to rescue the child, but it should never come to that.
According to the US Consumer Product Safety Commission, an estimated 260 children under five years of age drown each year in residential swimming pools and spas. It is estimated that another 3,000 children under age five are treated in hospital emergency rooms following submersion accidents each year. Some of these submersion accidents result in permanent brain damage. Nationally, drowning is the fourth leading cause of death to children under five.
Pool submersions involving children happen quickly, 77% of the victims had been missing from sight for five minutes or less. Child drowning is a silent event, splashing and screaming most often do not occur.
If an emergency happens, it is essential nannies and parents are prepared. That means knowing how to turn off the pool or spa pump should a suction entrapment occur, and where to immediately find rescue equipment,
including a long-handled hook
or a
buoy or flotation
device with an attached line. A
fully charged telephone
should be available at all times to dial 911. If you are a nanny charged with taking children swimming and don't have the necessary provisions, demand them.
Make sure your children and nanny know and follow your pool and swimming rules. Establish and enforce rules and safe behaviors, such as "no diving," "stay away from drain covers," "swim with a buddy" and "walk please."
Be mindful of the ratio of adult swimmers to children.As a starting point, the ratio of parent supervision for all children under eight should be 1:2. This ratio could be increased, subject to the pool and its features (teaching pool, shallow water pools, use of approved swimming aids etc.), but should never be more than 1:3. Circumstances (the presence of flumes, wave machines, inflatables, water slides, fast river rides etc.) may require a 1:1 ratio.
Have young or inexperienced swimmers wear a U.S. Coast Guard-approved life jacket. If the strictest of water safety standards cannot be satisfied, then consider a backyard
Water Toy
or visit to a
spray park.
Really, it isn't worth the risk.
If the persons supervising the children needs to use the restroom, make a phone call, what is the plan? Have a plan. Most flotation devices are considered toys and not lifesaving devices
Your local
Red Cross
offers training in aquatics as well as first aid and CPR. (Please make sure your nanny is CPR trained).
Pool Safety Gov
offers a variety of free printable pages and cards to post around your pool and use with your children. Make sure you and your nanny know what to look for with regard to the risks of
dry drowning
. When swimming in oceans and bodies of water, be aware of the local dangers.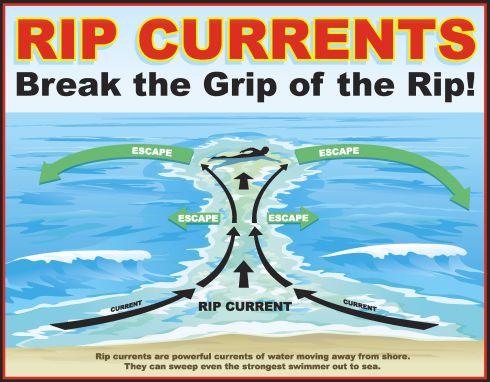 (recent) Cautionary Tales:
Child Almost Dies in Community Pool
... "the child had been seen "roughhousing" with others in the pool prior to the incident" "but they were just being kids, they were just playing." "The pool was closed last Friday due to lack of water clarity after RFPRA officials determined the water was too cloudy and could have been an issue for lifeguards to see below the surface.
"
1o Year Old Dies When Mom Turns Her Back to Tend to Yonger Children
Witnesses at County Pool Say Lifeguards Couldn't Swim
"The lifeguard told him that they couldn't swim to him, they didn't know how to swim, and one said that he didn't know CPR."
9 Month Old is 7th Child to Drown in the OC this Month
4 Year Old Boy Drowns in Above Ground Pool During Barbecue
Child Wanders off From Sandbox and Drowns in Lake
Toddler and Nanny Die in Family Pool
Babysitter Arrested After 3 Year Old Drowns
Orange Parents of Boy Who Drowned Working to Spread Drowning Safety Awareness
5 Year Old Girl in Teen Sitter's Care Drowns in Family Pool
The American Academy of Pediatrics (AAP) recommends:
-Swimming lessons for children based on the child's frequency of exposure to water, emotional maturity, physical limitations, and health concerns related to swimming pools;
- "Touch supervision" of infants and young children through age four when they are in the bathtub or around other bodies of water;
-Installation of four-sided fencing that completely separates homes from residential pools;
-Use of approved personal flotation devices (PFDs) when riding on a boat or playing near a river, lake, pond, or ocean; -
Teaching children never to swim alone or without adult supervision;
-Stressing the need for parents/guardians and teens to learn first aid and cardiopulmonary resuscitation (CPR) (3).