Submitted by Debbie Denard nanny.net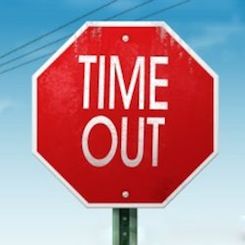 One of the most important aspects of being in charge of children has to do with the philosophies of discipline. There are various schools of thought on what's the most effective method of disciplining children, and when interviewing nannies for a position with your family you need to make sure that you and any potential candidates agree upon the disciplinary tactics to be used with the children. Asking the right questions during the interview can help you determine which nanny candidates will fit with your vision.
Do you make a distinction between punishment and discipline? – For some, this may be a matter of semantics, but for others, it can make a difference in how misdeeds are dealt with. It's best to ensure that you and the candidates are on the same page when it comes to understanding what is meant by punishment and discipline.
Do you know what style of disciplinarian you are? – Disciplinarians usually fall into one of three categories: authoritarian, permissive, or authoritative. Each has its pros and cons. You will also want to know if your style of discipline is one that your nanny candidate embraces; otherwise it can be stressful, particularly on the nanny, if the styles do not mix.
How do you handle misbehavior? – During the interview, give examples of behaviors you know your children are most likely to exhibit. It is good to have an understanding of how potential caregivers will respond to your child's inappropriate behavior.
How do you feel about corporal punishment? Spanking is frowned upon in many circles and even outlawed in some places, but for some parents it remains a viable and sometimes preferred method of discipline. Nannies, however, should never engage in corporal punishment. Parents should make this absolutely clear with all nanny candidates.
Can you tell me about a time when a child made you very angry? – There may be a time when your child will drive the nanny to distraction. Kids have a way of pushing the limits as far as they will go, and sometimes it seems like they just want to know what a very angry adult looks like. It's at these times that a good nanny will have a way to disrupt the bad behavior in her arsenal of tools, as well as a way to keep her own anger in check.
How have you dealt with a biter? – Toddlers will often bite other kids and/or those who are in charge of them. This can take a person by surprise if they are not expecting it, and it can be upsetting when someone else's child is the victim. Handling the situation effectively and diplomatically is going to be imperative.
Can you tell me about a time when you had to discipline a child for a serious transgression? – Examples of past performance will help you determine how future issues will most likely be handled.
How do you encourage positive behavior? – Discipline has as much to do with positive behavior as it does negative actions, if not more. Learning how your nanny applicants plan to reinforce positive behavior is critical, because that is a part of your child's development that you definitely want enhanced.
What do you do to get kids to mind you? – There is always the chance that the children are going to manipulate situations and play adults against each other. A nanny must command the respect of a child in order for her to be effective in her position. How the nanny achieves this is vital in creating a relationship with the child that is mutually respectful and beneficial.
Have you attended any positive discipline classes or read such books? – A candidate who has gone above and beyond by attending classes or educating themselves on positive discipline techniques is certainly worth serious consideration, especially if everything else is in good order.
It is not easy to turn the discipline of your children over to someone else. Your nanny needs to be of the same mindset as you when it comes to how your children are going to be reared. Children need to see a united front between their authority figures so they will know that they cannot pit one against the other. Discussing discipline with your nanny and confirming that you are both in agreement will go a long way in creating a positive environment for your kids, and a pleasant working relationship between you and your nanny.