Submitted by Sandra McAubre
www.hireananny.com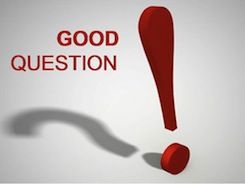 Asking difficult questions during an interview can be intimidating for both the parents who are asking the questions and the nanny candidates who are answering them. However, you are seeking a person who will be instrumental in the upbringing of your children and therefore you need to get the right answers to all the questions you ask, no matter how difficult they may be.
Some of the important and hard hitting questions you may want to consider asking nanny candidates include:
What do you do when you become angry with a child? – Obviously, it is critical that you know how your prospective nanny will handle anger towards your children. Even the best behaved children can, at times, test the mettle of a caretaker. How the caretaker responds is central.
Will you consent to a pre-employment background screening? –If a candidate will not commit to a background check, this should be a red flag. When securing a background check, be aware that some background checks are only national or statewide and only cover felony offenses. Charges that are leveled and then dropped against someone will not show up in most generic background checks. You want to dig a little deeper and run county court checks to find out if there isanything in the person's history that could have an impact on your children.
What is your philosophy on discipline? – This is another very critical question to ask during the interview process. You want to know how candidates will handle disciplining your kids because it will come up from time to time. Your nanny's philosophy in this area must be compatible with your own.
What is your educational background? – This person will be responsible for the intellectual stimulation, as well as the general welfare, of your kids in your absence. Therefore, you will want someone who values education and educational pursuits, whether it's reading to the little ones, engaging in creative play, pursuing musical interests, practicing everyday math, or experimenting with scientific exploration in the kitchen. A nanny who can contribute to the education of your children is a must.
How have you handled sibling rivalry? – If you have more than one child then at some point your nanny will probably need to deal with sibling rivalry. How she has handled it in the past is something you will want to know.
How have you handled a temper tantrum in public? – Even moms can have issues handling their kid's temper tantrums in public. Will the nanny be firm or will she allow the child to have the upper hand? Exactly what would she do if your little one decided to fall down screaming in the middle of the store?
Have you ever suspected anyone of abusing a child in your care? If so, what did you do? – This question allows you to find out how the candidate will handle serious situations. You want someone who will stand up and protect your kids; not someone who will turn their head and pretend that there is not a problem.
Have you ever been in an emergency situation? How did you handle it? – Knowing that the person you are looking to hire can handle an emergency with quick thinking and a calm demeanor is vital. Should an emergency arise you don't want someone who may panic and not be able to handle it.
What would you do if my child told you something you knew I wouldn't approve of? – As children get older, they may confide in the nanny and share things they may not feel comfortable sharing with their parents. You want to know how this person would handle such confessions.
Are there any circumstances in your life that could affect our family's safety? – This is a crucial question considering that very good and well qualified nannies can have people in their lives that pose a safety or security threat.
These are only some of the hard hitting questions you may want to ask during your nanny interview. As you formulate questions, remember that your paramount concern is how the nanny candidate is going to care for your children. Questions about the person's background should be directly related to the impact on the care of your children. Put yourself in the candidate's shoes and ask questions that are respectful of their privacy, but get to the heart of the matter, which is the quality of care that they will provide your children.