Received Friday, December 10, 2010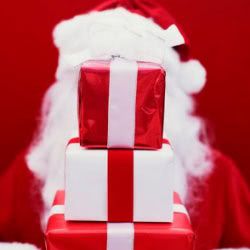 I need suggestions for a Christmas present for my bosses. They always give me one weeks bonus and a few gift cards and we have a great relationship. Kids are 2 1/2 and 14 months. Any suggestions would be great. Thanks!
___________________________________________
We have received no less than thirty Readers asking this question so we thought you could just leave all of your ideas and suggestions for each other here in the comment section. Have Fun!