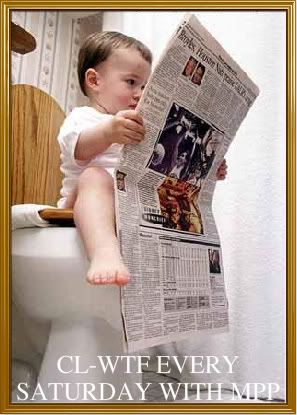 .... WHAT?!Feature:1) Gent seeks cute female who wants 2 live in beautiful Calif (California)
If you are a cute and slender open minded single female 18-30 looking for a new and better life and you would like to live in a very beautiful apt and area in California, then this very nice mid-aged gent is looking for a live in Au Pair/nanny/personal assistant/companion to live with him. The right lady must be d&d free, loving, happy, calm, non-smoker and love children. If you speak very little English, it is ok with me.
I am a single father in California with a 4 & 8 year olds is seeking a young female that can be a live in Au Pair/nanny/personal assistant/companion with benefits that can also cook & clean. I would like someone who can help out around the house, pick him up from school and just be a positive influence in his life. The ideal person is a loving, happy, calm & patient, non-smoker.
I am looking to looking to sponsor an educated and experienced Housemaid to the USA.
Please send your detailed resume with complete qualifications and education experience. Please detail if you already have a green card, VISA, or passport. Compensation is DOE as well as terms of stay/employment... please include any requirements you may inquire about. English speaking is a must.. Please send compensation requirements along with recent photos, age and a method of reaching you. $USD/month negotiable. You must send your photo with age (a must) or your reply will be ignored and deleted.
URL: http://puertorico.en.craigslist.org/dmg/2007104432.html_____________________________________Special thanks to Amy C. for our Feature! Also, thank you to Rebecca, Lola, afnt81, and of course, MissDee and Mallorie! We really appreciate your contributions this week... all of you did a great job! I feel like I may have left someone out... if I did just contact me and I will add you to the list. Please send next weeks Ads HERE or use MEEBO. Don't forget to include the Links and the Body of the text, if possible! Thank you!
TO READ THE REST OF CL-WTF: PLEASE CLICK HERE!