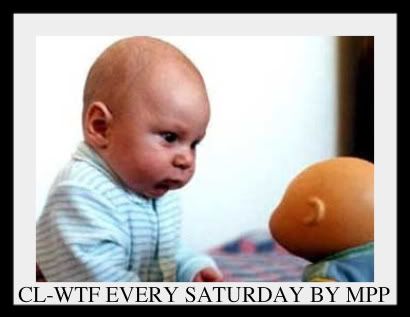 .... WHAT?!1) Need in home helper /housekeeper/nanny (Seattle)
I am a stay at home wife going through a post traumatic stress disorder and agoraphobia. I need an in home helper/houseleeper/ nanny to help with some light cleaning, cooking, talking and just being available for help when needed. I have a small well behaved pomeranian, husband who is at work during the day, and no kids. We live in a condo in Belltown.
I usually cook Indian food , so some basic knowledge of Indian cooking might be helpful. I will need a very calm person , who can follow directions and is very caring.
A few hours a day ( between 10am-4pm) , 2-3 times a week would be ideal. We can work the schedule out. Most days might not involve anything except some light chores like heating up food and serving, fetching some water, and accompanying me on a short walk. I just need some help to deal with day today functions and gain some confidence. Once I get more comfortable with you around, then we can add in some house chores like loading up the dishwasher, vacuuming, kitchen clean up. Also, it would be easier if you lived close to downtown. and had some experience dealing with anxiety and stress related disorders.
Please contact with a short description of your experience, and references. I am currently hoping to start with $10 an hour, since we will have to try it out for a few days and see if I am comfortable enough with you to continue. We can work out mutually suitable pay once things settle and chores get defined.
I get severely anxious sometimes and will need you to stay calm and distract me by either talking or telling me some jokes (you can look them up online on my computer) or something else. You are welcome to get your other work or laptop with you to use in the free time.
URL: http://seattle.craigslist.org/see/kid/2057364041.html_______________________________________Sorry CL-WTF was late... I have been so busy! Special thanks to everyone that Contributed this week, you did an awesome job and really came through for us: nannychrissy, Kate, hungrycollegestudent, starcutie83, MissDee, afnt81, Xnikki222007X, nannybee, taranels, nannydebsays and hijabiniqaabi. Keep up the great work! Please send next weeks Ads HERE or use MEEBO. Don't forget to include the Links and the Body of the text, if possible! Thank you!
TO READ THE REST: PLEASE CLICK HERE!