W
ritten by Lyn
www.beingpoppins.blogspot.com
As every Nanny knows, there comes a time when your friends, family, and total strangers in the park, stop to hound you with questions about your career. Their words are often veiled with cutesy tones, while the face is frozen with a look of polite confusion. You know the one, a slight smile, a wrinkled brow and a head cocked slightly to the side. Always with a slight undertone of disbelief.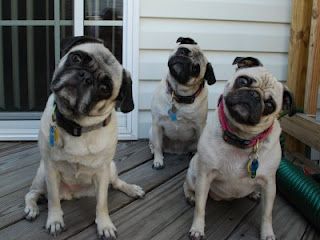 Yesterday I must have had that look of blissful ignorance to the perils of my job as I climbed inside the toddler slide with my 1 year old charge and landed in a huge mud puddle at the bottom. Sigh. Gravity, you beat me yet again! At least M was laughing. A nice thing to hear after his past week of miserable teething. Molars, can't live with the pain of getting them, can't eat steak without them. My 3 year old charge (T) just loves being able to go up to complete strangers at the park so that she can loudly broadcast the latest embarrassing thing I've done. Not that I can blame her. I make some pretty amusing mistakes.
"So, why are you a Nanny?" The number one question I receive from playground parents, inquisitive friends, and a plethora of family members. And I have no answer. You'd think after the 4ish years I've been doing this I would have finally settled on one short and sweet response. But who loves their career and can narrow down why in just a few words?
I am a Nanny because I love children. Your children. I am a Nanny because I enjoy creating my own work environment and planning what each day will hold. I am a Nanny because it affords me the lifestyle I want without making me feel like I've sold my soul to a corporation. I am a Nanny because I love teaching little ones about the world around them and life's infinite possibilities. I am a Nanny because of that look that flashes in your children's eyes when they finally 'get' how to read a sentence, or tie their shoes. I am a Nanny, most selfishly, because I get a rare opportunity to relive my own childhood. Because I like crafts, field trips, puddle jumping and picnics. Why not get paid to partake in these activities?
There are a million and one reasons why I'm a Nanny. But the only one you should be concerned about is because I'm
great
at my job.
What are your answers? Why are you a Nanny?