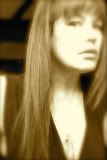 So, January is gone in one of those blink and you've missed it spurts of time. I love January. I spend the entire month of January full of New Year energy, eating well, working out more, removing credit cards from my wallet and attempting to hide them from myself as I have once again resolved to be Debit Not Credit for a full year. (Last year I made it until April when I broke down and bought really good concert tickets.) And, my favorite part of January, I get to file my taxes.
I love filing my taxes so much that this year on New Year Eve at the Furthur concert during the countdown spectacle – which was a woman in costume riding a huge, glowing, growling, smoke spewing dragon from the rafters of the venue down to the stage as The Rolling Stones "Start me Up" blasted from the sound system with thousands of people chanting "THREE…TWO…ONE…HAPPY NEW YEAR…" and then the band launched into "Sugar Magnolia" and I kissed my boyfriend heartily – a very small part of my brain was actually thinking, "I wonder how long it will take for my W-2 to arrive in the mail?" A larger part of my brain was also wondering when the bar outside our section would be closing soon and if I should fetch myself another drink to keep my perfect New Year's buzz buzzing along for the third set. But let the record show, it was only several strokes past midnight on January 1st, and I was excited to file my taxes.
During the tenure of my nanny career, I have had those interviews where the family tries to convince me that paying me under the table would be to my great advantage. They would be able to afford a higher hourly rate, they would point out, if they did not have to be saddled with the huge burden of paying the amount of monies it would cost them to cover payroll taxes. Seriously, they make it sound like a fee imposed by the Mob. I have this theory about those who employ a Nanny. As it has been pointed out on this blog, having an educated professional come to your home to watch your child is the most expensive form of childcare, and as with dining out in a fine restaurant, if you can't afford to do it right, don't do it. I would never go out to eat, and then smile at the waitress and say, "Everything was excellent, but I cannot afford to leave you a tip. I'm sure you understand!"
If you are not being paid on the books, you are not paying into your social security or Medicare, there is no hope of ever receiving unemployment should you lose your job and there is no Workers Comp should you get injured on the job. Furthermore, your employers are not contributing to our nation's economy by engaging in Black Market policies - yes - I did say Black Market, for if you are not reporting your income or paying taxes on your employee you are breaking the law and committing a crime. Wanna sleep well at night? Pay your taxes.
Now, about those pesky employers who suggest that you simply claim your own taxes by filing a 1099, I will retort with the argument that a Nanny is not an Independent Contractor, a Nanny is an employee. Independent Contractors use the 1099 tax forms. Employees do not. Independent Contractors generally set their own hours and decide their workload and tasks for the day. Does that sound like the general life of a Nanny? My employers sets my schedule and responsibilities, therefore, I am an employee. I spoke at length about this topic with a good friend of mine who is also an excellent accountant. He described one grey area to this argument. If I myself were to open a Nanny Agencies that ONLY placed Nannies on short-term assignments - say just for one day or one evening– at tax time those Nannies could file an entire slew of 1099 forms for all the jobs they did, as I had placed them as Independent Contractors. Additionally he explained, Employees who wished to file a tax return independent of that vexatious employer who is refusing to withhold taxes, they should turn to the schedule C section on the 1040 Unincorporated Business tax form, not the 1099. The Wikipedia website gives this quote regarding the 1099 tax form on their website: http://en.wikipedia.org/wiki/IRS_tax_forms:
"Form 1099 series is used to report various types of income other than wages, salaries, and tips (for which Form W-2 is used instead). Examples of reportable transactions are amounts paid to a non-corporate independent contractor for services (in IRS terminology, such payments are nonemployee compensation)"
Over the years as I evolved from the 1040ez form procured from the Post Office to doing my taxes online with Turbo Tax, I have learned several pointers about filing my taxes as a career nanny that result in a larger refund, and I would like to share them with you on this blog to assist my fellow Nannies during tax time.
Keep a car/gas log.
What is one of the oldest complaints here on this blog? That the nanny does not get reimbursed for gas, repairs and wear and tear on their personal vehicle that they use for their job. If you were to begin a car and gas log right now and keep it for the entire year, next January you will have a record of exactly what you spent on gas for your job, and how many miles you drove for your job. With my position, I am incessantly on the go in my car. As the Nanny/ House Manager / PA for my family I am driving constantly, from picking up dry-cleaning to dropping off children picking up groceries to shuttling pets to picking up the children again. The Turbo Tax program walks you through your deductions, and the better records you keep, the better your tax return can be for you and your bank account. Look over your log and figure out the percentage that you are using your car for work. Save each and every receipt, for there are sections to report not only gas and mileage, but also oil changes, registration fees, and other general repairs. Keeping a log for your vehicle that you use for work will keep all your data accurate. Turbo Tax gives you the option as well to ask for a standard deduction for your vehicle, and my accountant friend suggests that this, as well as trying to get your employer to refund you for gas is a wonderful way to go. However, for the employee who does not get reimbursed, it is very good to know how to handle it for yourself. And, as we all know from reading the rants on this blog, a lot of nannies never get reimbursed.
Receipts, receipts and more receipts!
What have you purchased in the last year to use for your job? Has your employer sprung a dress code on you? Did you procure a cell phone for your job? A computer? Finger paints? Lesson plans? Keep those receipts Nannies. A proper tax program will assist you in itemizing your deductions, but you'll need to make certain that you've done your part in filing away your receipts in an organized fashion.
So, my fellow Nannies, I wish you all a wonderful and prosperous 2012, where everyone is paid on the books, properly reimbursed, maintain their receipts in an OCD fashion and has a proper W-2 in their fist next year. Let us all make a resolution to be treated like the professional that we are.
___________________________________________________________________
Rebecca Nelson Lubin is a Nanny and writer who resides in the San Francisco Bay Area. To see more of her Articles visit www.abandofwives.ning.com.