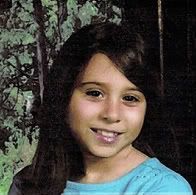 Body Of 8-Year-Old Sandra Cantu Found in Suitcase
- Tracy, CA
The body of 8-year-old Sandra Cantu who had been missing for 10 days from her Northern California home was found Monday, stuffed inside a suitcase found in a irrigation pond. It brought a tragic end to a search that drew hundreds of volunteers to the small town of Tracy. How and why she died is still not clear, police say. An autopsy will be performed today to determine the cause of death.
The outgoing second-grader went to visit a friend Friday and never made it home. Chavez said her niece, who lived with her mother, grandparents and three older siblings, had played at a friend's house in the park after school Friday before coming home to check in around 4 p.m. She told her family she was heading over to another friend's house. That was the last time she was seen. "She usually checks in with her mom," Chavez said. "It was dinnertime … and she wasn't here."
Video from a surveillance camera outside the family's house showed Sandra walking away from her home, also away from the only exit to the mobile home park. Chavez said the family learned later that the friend Sandra set out to visit wasn't home at the time.
The body was found a few miles from her trailer park home, which is still roped off by police tape, the AP reported.
(full story - continued...)
UPDATE: MONDAY, APRIL 13, 2009
Sunday School Teacher Booked in Sandra Cantu's Murder
The arrest of Sunday school teacher Melissa Huckaby, 28, of Tracy, Calif., on suspicion of kidnapping and killing
8-year-old Sandra Cantu
, whose body was found stuffed into the teacher's suitcase in an irrigation pond, has brought little relief to a shocked community.
Huckaby's arrest, which came shortly before midnight Friday, dealt a double blow to close-knit Tracy, already shattered by young Sandra's death. The arrest brought little relief to the family, only disbelief that it was someone who lived just a few doors down from the Cantu home.
Police gave no motive for the killing, but believe Sandra was killed soon after the video showing the second-grader skipping in her neighborhood March 27 was recorded.
"I hope she rots for this," said Amber Austin, a Tracy resident. "You have no right to take an innocent child's life."
(video)