Welcome to I Saw Your Nanny. There are three ways to submit your nanny sightings. Information on how to submit your sighting can be found
here.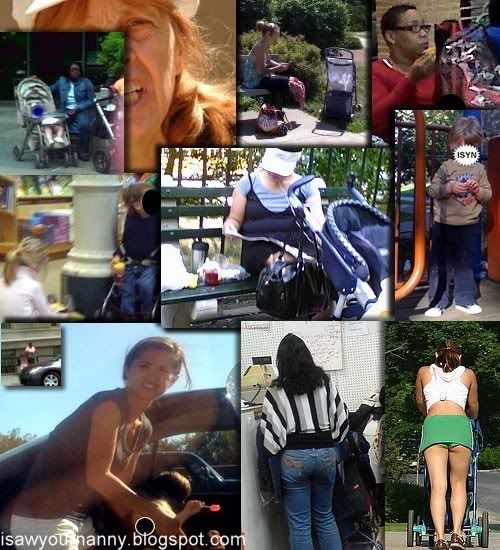 Be sure to include these details in your submission:

Physical description of caregiver:
Physical description of involved child/children:
Address or venue of observed incident:
Date and time of incident:
Detailed description of what you witnessed:
Description of vehicle, bag, stroller that may aid in identifying involved caregiver:

We love photographs, so use your cameras and cell phones!
We are always interested in hearing about super nannies caught in action. Or perhaps you just want to brag about your wonderful nanny?
Email us
now.